https://youtu.be/_onJamh-Ugo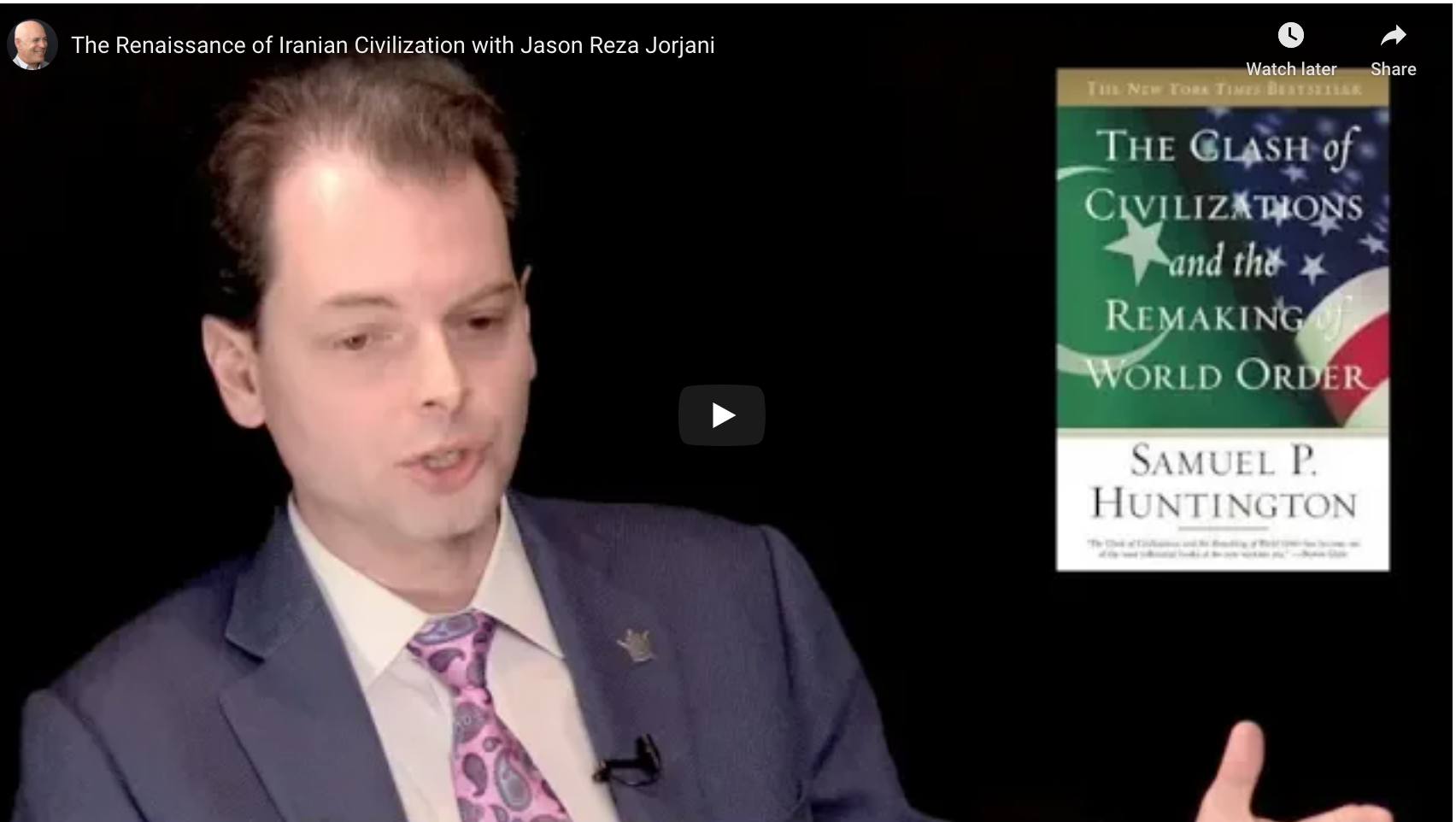 IAMA is pleased to present to you this informative video on the Renaissance of the Persian Civilization and Language
by Dr. Jason Reza Jorjani
Jason Reza Jorjani, PhD, is a philosopher and author of Prometheus and Atlas, World State of Emergency, Lovers of Sophia, Novel Folklore: The Blind Owl of Sadegh Hedayat, and Iranian Leviathan: A Monumental History of Mithra's Abode. Here he explains why he views Iranian civilization as comparable to Western civilization in that it encompasses multiple nations and linguistic variations. Persian, at one time, was the official language of a region extending from Delhi to Istanbul. He voices his opinion that a renaissance of Iranian culture is in process and that it could lead to greater global stability. In particular, he emphasizes the many humanistic and esoteric threads that permeate Iranian culture. 
Here is an introduction of the video:
When we think of Iran most people say it is a country Dr. Jorjani is suggesting that it is much more than just a nation even more than an ancient nation; it represents a civilization.
 Dr. Jorjani:  "Iran is not like Spain, France or Italy. It is the whole of western civilization.  The way I look at the distinctinction between culture and civilization or between a country and the civilization, it is a part of civilization that includes a number of different cultures usually with linguistic differences as one of the factors that defines the distinction between culture. For example, in western civilization we have all of the various languages  that descend from latin, Italian, French, Spanish.  So the disintegration of the roman empire led to local culturals different than that produced the Italian, French Span cultures.  Within western civilization we have other branches of the European language like the Germanic branch.  So you have a variety of distinct cultures in Europe, which as early as the Pagan Roman Empire were integrated into a single civilization. In the perio Pagan Rome, you had the Romans in Germany being integrated into the Roman Empire, even the Celtic regions of what is today's France was being integrated into a single civilization sphere with Rome.  Iran is a civilization that includes a variety of distinct cultures that overlap in various ways that is descended from a common ancestry.
 <iframe width="560" height="315" src="/
" frameborder="0" allow="accelerometer; autoplay; clipboard-write; encrypted-media; gyroscope; picture-in-picture" allowfullscreen></iframe>